Dear Marketer:
If it wasn't for Herschell Gordon Lewis, I might never have gotten into direct response copywriting.
It was 1981, and I was working in New York City as the advertising manager of Koch Engineering, a firm that manufactured chemical equipment. (My boss was David Koch, better known today as half of the billionaire Koch brothers.)
I enjoyed the work, but one day, David walked into my office and dropped a magazine on my desk. It was Direct Marketing magazine.
"I get this for free," he told me. "It might interest you. If not, throw it away."
I opened the magazine … and was instantly mesmerized by the contents … but most of all by the front cover.
It was a full-page color photo of a freelance copywriter, Herschell Gordon Lewis, standing in the swimming pool at his beautiful Florida home.
He appeared to be happily writing copy using some early portable word processor perched on the edge of the pool. The sun was shining, there were palm trees in the yard, and Herschell looked tanned and happy. I subsequently learned that, while busy and prolific, Mr. Lewis set his own schedule as he pleased, so that on nice days he could be scuba diving or playing tennis whenever he wanted to.
"How long has this been going on?" on I asked myself, as I sat in my tiny Manhattan office wearing a suit and tie.
Shortly after that, and partly inspired by Herschell's cover story in the marketing magazine, I resigned my position at Koch Engineering and became, like Herschell, a freelance copywriter.
Mr. Lewis was not, like Milt Pierce and Sig Rosenblum, a personal mentor of mine. But like many copywriters in the 1980s, I devoured his books and articles on copywriting. Eventually, we became friendly, and his influence on me deepened.
There are a couple of things about Herschell, who passed away in 2016, that were a bit amazing. To begin with, going strong up until age 85, he was one of the oldest active freelance copywriters in the industry.
Second, he didn't look much different than he did in that Direct Marketing magazine cover photo in 1981. But his portrait was aging!
Third, like me, he had written on almost every product, industry, and for almost every market in which direct response marketing is done. This is in sharp contrast to many of today's writers who do only health, only financial, only bizop, only white papers, and so on.
A few years ago I asked Herschell for some articles and some samples of his work not readily available in his published books or elsewhere. He responded by sending almost two dozen of his articles and sales letters, giving me many happy and profitable hours of reading a master at work.
Now these "lost" classics are yours in my e-book: Herschell Gordon Lewis's Marketing Success Secrets.
In Part I, you get a collection – not available through any other source – of 10 of Mr. Lewis's most useful articles on direct marketing.
In these pages, you will discover:
How using just the right word instead of an approximation of the right word can skyrocket your copy results. See Chapter 1.
The 5 ages of communication and how to write copy for the one we are in now. Chapter 2.
What every copywriter on Earth can learn from the late, great Elmer Wheeler. Chapter 3.
What William of Ockham, the inventor of Occam's Razor, didn't understand about marketing. Chapter 4.
How many questions can you ask and fields can you require a prospect to complete on an opt-in form without hurting response? Chapter 5.
The only way to know whether what you have written will increase sales or not. Chapter 6.
The awful truth about blogging and tweeting. Chapter 7.
What Shakespeare, Homer, and Abraham Lincoln can teach you about writing copy that moves people to action. Chapter 8.
What's more important to the consumer today – brand loyalty or price? The answer may surprise you. Chapter 9.
Understanding and using the Clarity Commandment. Chapter 10.
But as the old-time mail order copywriters like Herschell Lewis were fond of saying – "Wait. There's more!" ….
The Herschell Gordon Lewis sales letter collection
During his long career, HGL wrote a huge volume of high-performance sales letters – direct mail that brought in bundles of checks, order forms, and reply cards.
He wrote to sell. But I confess that I read his letters for the sheer enjoyment of reading a master writer.
There are some copywriters who get great results, but whose letters are clumsy … or grating … or loud … or practically illiterate … or filled with hype.
You can't knock them – they work. But as a writer, I almost wish they didn't.
Herschell's letters, like those of my mentors Milt and Sig, also sold … but they did it with wit, grace, and charm.
Today, consumer direct mail is getting longer and longer.
And in consumer direct mail, the once-mighty letter package has been supplanted by a variety of self mailer formats.
These include digests … 16-page magalogs … 24-page tabloids … and the bookalog -- a direct mail format that is actually a paperback book!
HGL and I grew up writing direct mail in an era where #10 and 6 X 9-inch letter packages … with an occasional jumbo … were king.
He was the master of what Denny Hatch calls "the literate 4-page letter" … although HGL could accomplish a lot in 1 or 2 pages, too.
In Part II of Herschell Gordon Lewis's Marketing Success Secrets, you can read, enjoy, and study a dozen of HGL's greatest sales letter at your own pace.
In particular, take a look at:
The letter that sent sales soaring for an appliance service contract in South Florida. The headline begins: "BLOOEY!" See Sales Letter #1.
Long before CreditKarma.com and its TV spots, HGL successfully sold credit monitoring services by letter. See Sales Letter #2.
Herschell is a big believer in discount coupons, which he used with great success to sell mail order flowers in Sales Letter #3, a 4-pager.
Sales Letter #4 works because it is built on one clearly stated and big idea: body builders doing exercises to get as strong as gymnasts.
Collections of letters, forms, contracts, agreements, and the like have always sold well, and Herschell did a great job selling "Your Complete Guide to Business Agreements" in Sales Letter #5.
Casinos have long been using direct mail to attract gamblers, and Sales Letter #6 does the job in one pithy and persuasive page.
Banks also are big users of sales letters, and in Sales Letter #7, Herschell offers a new service to the bank's customers: live night banking.
Magazine subscriptions are almost always sold with soft offers; i.e., "bill-me" offers. Herschell wrote a lot of subscription promotions including Sales Letter #8 for a food magazine.
Fundraising is a huge area of direct mail copywriting, as in Sales Letter #9 written for UNICEF.
Years ago, free radios were a very popular premium for direct mail offers, as in Sales Letter #10 written for Capital One.
In a sheer display of copywriting virtuosity, Mr. Lewis writes the headlines in Sales Letter #11 in Caribbean dialect!
Another fundraising letter, Sales Letter #12 asks for donations to keep a local park open and free from development.
The $24,000 letter collection you can own for less than what Herschell charged for just a few minutes of his time
So what is all that really worth to you?
Well, I was not privy to Mr. Lewis's fee schedule. But even for short 1 to 4-page letters like these, a top copywriter could charge at least $2,000 or more. So I estimate conservatively that clients paid Herschell at least $24,000 for the copy in this e-book.
But you won't pay $24,500 or $2,400 or even $240 to own the collection of letters and articles, and writings in Herschell Gordon Lewis's Marketing Success Secrets.
That's because it's available to you now as a downloadable e-book for only $49. But as part of this special offer, order now and it's yours – both the articles and the letter portfolio -- for just $29. That's what HGL charged for just a few minutes of his consulting time, and it's a savings of $20.
Our 100% iron-clad guarantee of satisfaction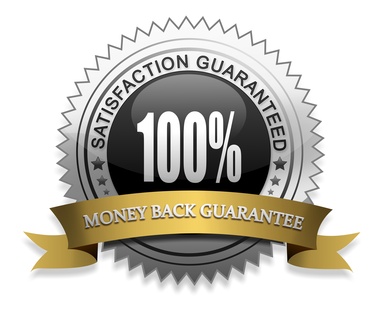 Plus, your satisfaction with Herschell Gordon Lewis's Marketing Success Secrets is fully guaranteed.
That's right.
If you are not 100% delighted for any reason – or for no reason at all – just let me know within 90 days for a full refund.
And you can still keep the e-book free, with my compliments. That way, you risk nothing.
So what are you waiting for?
To order Herschell Gordon Lewis's Marketing Success Secrets, just click below now:
Sincerely,



Bob Bly
P.S. When my book designer gave me the galleys of HGL's Marketing Success Secrets, it was like I had rediscovered a treasure I'd buried long ago and forgotten about until today.
Already, I have read Herschell Gordon Lewis's Marketing Success Secrets – in its entirety, cover to cover – 3 times before even launching it.
And I suspect I will read it many more times … at least once a year, and probably more often than that.
You see, Herschell's writing is so easy and enjoyable to read, it's a pleasure to read and reread over and over again.
Which is good for you, because with each reading, his techniques become more ingrained into your brain – and your mastery of his letter-writing secrets increases exponentially.
So don't just sit there – get your hands on this "instant classic" of direct marketing today. You'll be glad you did!
To review Herschell Gordon Lewis's Marketing Success Secrets for 90 days risk-free in your home or office, just click below now:
P.P.S. Reply today and you get a FREE copy of my 59-page Special Report, Take Your Copywriting to the Next Level (list price: $29).
In it, you'll find some of the most powerful copywriting secrets I've learned over the decades from Herschell Gordon Lewis, Sig Rosenblum, Milt Pierce, Michael Masterson, and my other mentors and colleagues.
Including:
25 key questions you must ask – and answer – before you sit down to write your sales letter. Page 3.
Michael Masterson's kick-butt formula for writing e-mail subject lines that can increase your open and click-through rates 25% to 50% or more. Page 38.
7 secrets for writing space ads that pay back the cost of the ad space many times over. Page 32.
Tips on getting and using testimonials to improve the pulling power of your copy. Page 44.
How to write copy that sells – and sells hard – without overdoing the hype. Page 53.
4 easy techniques for presenting detailed or technical product features without boring the reader to tears. Page 23.
Does long copy always work better than short copy? The answer is not what you think – and it may shock you. Page 50.
8 characteristics that make copy effective. Skip even one, and you risk having your promotion bomb. Page 6.
3 ways to get deep inside your prospect's mind … without spending a dime on costly market research studies. Page 40.
And more….
To order Herschell Gordon Lewis's Marketing Success Secrets … and get your FREE Bonus Report … just click below now: